So I've gone from high tech digital TDMA type stuff back to a wooden box with high voltages and glowing tubes.
During a visit to my Mom's cousin's house, I noted a wood radio on a shelf – a very well kept example of a post-war radio, and one I had never seen (or noticed while there) before. She told me that it had been her (and my mom's) grandmother's radio. Having a bit of an interest in old radios, I mentioned it to my Mom, and she told me that yes, it was, and that along the lines it had also been refinished by my mom's uncle.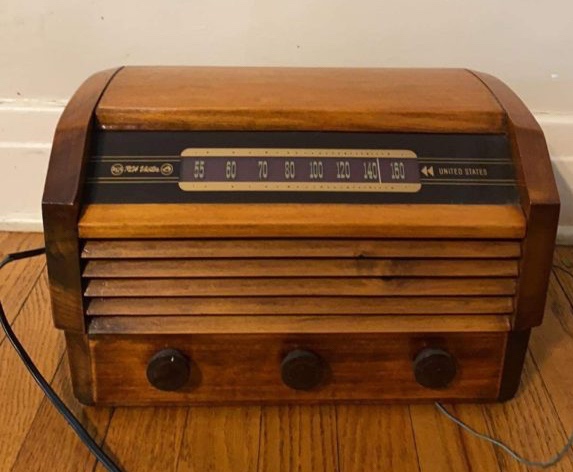 All the confusing family stuff aside, my mom's cousin asked me if i could replace the plug, so she could use it. Knowing enough about old radios and the aging capacitors, I told her that in order to protect it, it needed to be benched to make sure the caps were in good shape, and be brought up on a variac to re-form the capacitors.
Un fortunately, I only know one guy in that area who I would trust with that radio – let's face it, it's a bit of an heirloom. I'm not afraid of such projects (those polyester and wax caps are a lot less error prone when replacing than some of the SMD projects I've messed with)…. so I started pulling the online manuals down (Ryders, Photofacts…) so that I could get an idea of how much work it would be. In the mean time, I had acquired several high voltage capacitor kits to re-cap a Detrola 571 for my wife, and had been successful in bringing that humming box back to life (the radios will hum when some of the filter caps decide to die).
Browsing the web one day, I stumbled on the same model radio LOCALLY that needed some TLC. The price was right…. the guy apparently had over 100 radios he acquired on an estate that he was selling. So I bought it, figuring it would be good practice for the heirloom work, depending on what was needed – in looking through my new acquisition, it certainly seemed that it would be a "worst case" – it had seen some better days… though it wasn't totally destroyed… just not babied. Let's face it- this thing is 76 years old!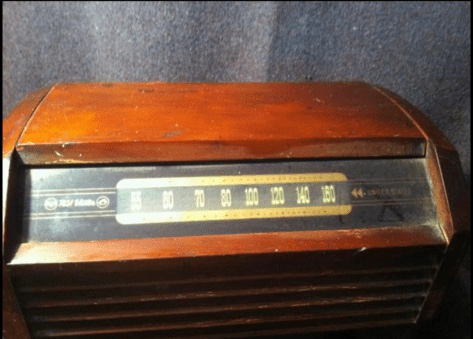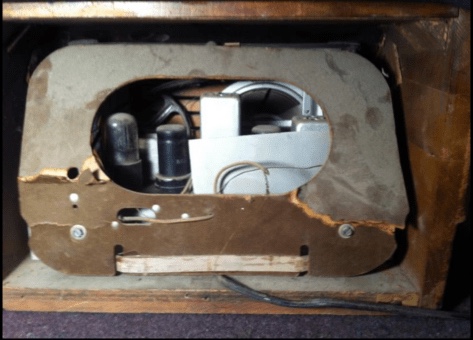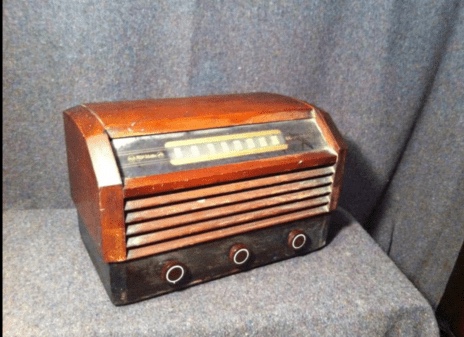 Now… this story is NOT one of taking the radio back to perfect off-the-factory-floor looks…. I'm doing the best I can to not modify the design at all… but I am replacing components with similar values, tuning for performance, and making sure the radio is safe to use, and won't need a rebuild (hopefully) for another 70 years.