So, after reading how the real experts do restoration (see previous post on this radio), I decided to pick up some citrus stripping gel to give it a shot. I also picked up a stripping tool, which is a step above a putty knife, but seemed well suited for the job, and some steel wool, in case I needed to clean things up before staining.
According to the instructions, the gel gets applied with a paint brush (I have to replace Melissa's purdy brush now…), and then sets for between 30 minutes and 24 hours. After it sets, it gets scraped off.
I didn't want to do all of this at the kitchen table, since it is somewhat caustic, and we do have little ones in the house, but Melissa and I set it up to do a trial run on the top of the radio for a half hour dwell.
that half hour dragged on… I will admit there's something satisfying about the elbow grease used in the deglossing process, since it's not just sitting around and waiting. After a half hour, I looked at it and it didn't look like it did anything… but I took the scraper to it, and it just scraped off black goo – the old varnish (and whatever stripping gel hasn't soaked in).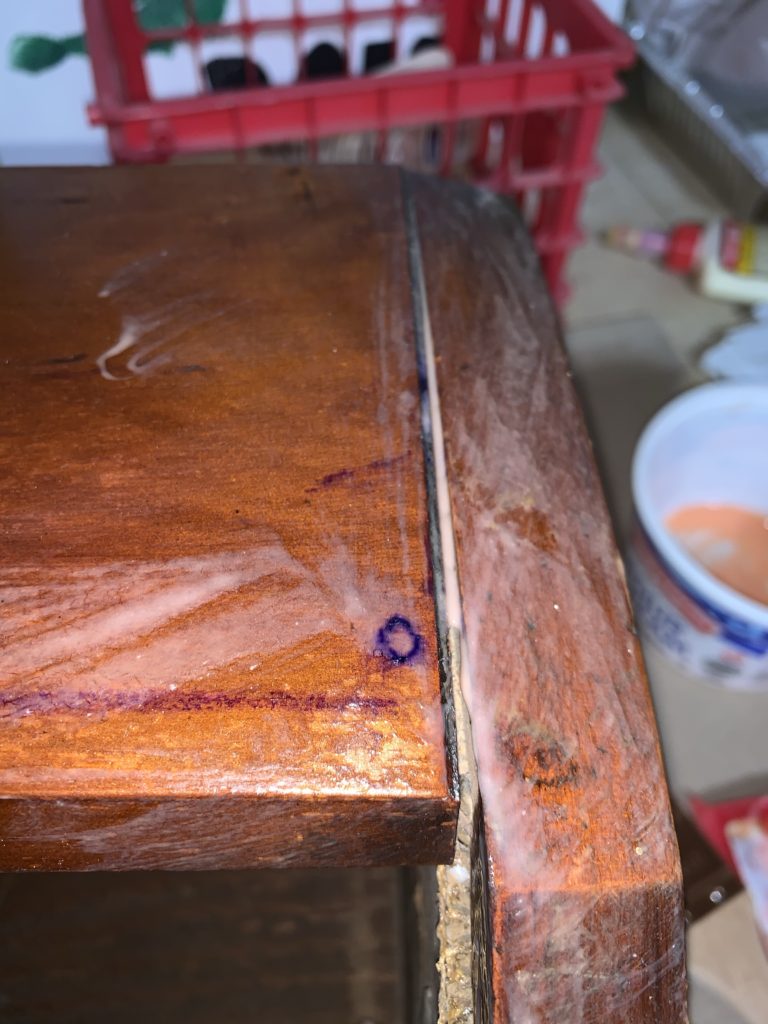 Once we saw how well that worked, I took the radio to the basement, and coated the whole thing. Now it can sit until tomorrow evening, then I'll strip it down, hopefully one last time before giving it a final clean, and staining.
On a whim, once i finished coating the whole thing, I took the scraper to the first side i had painted the gel onto – this was the side with a bad color patch on it that we thought was wood filler… turns out it must have just been paint or a really crummy stain repair, because I can barely find the spot now.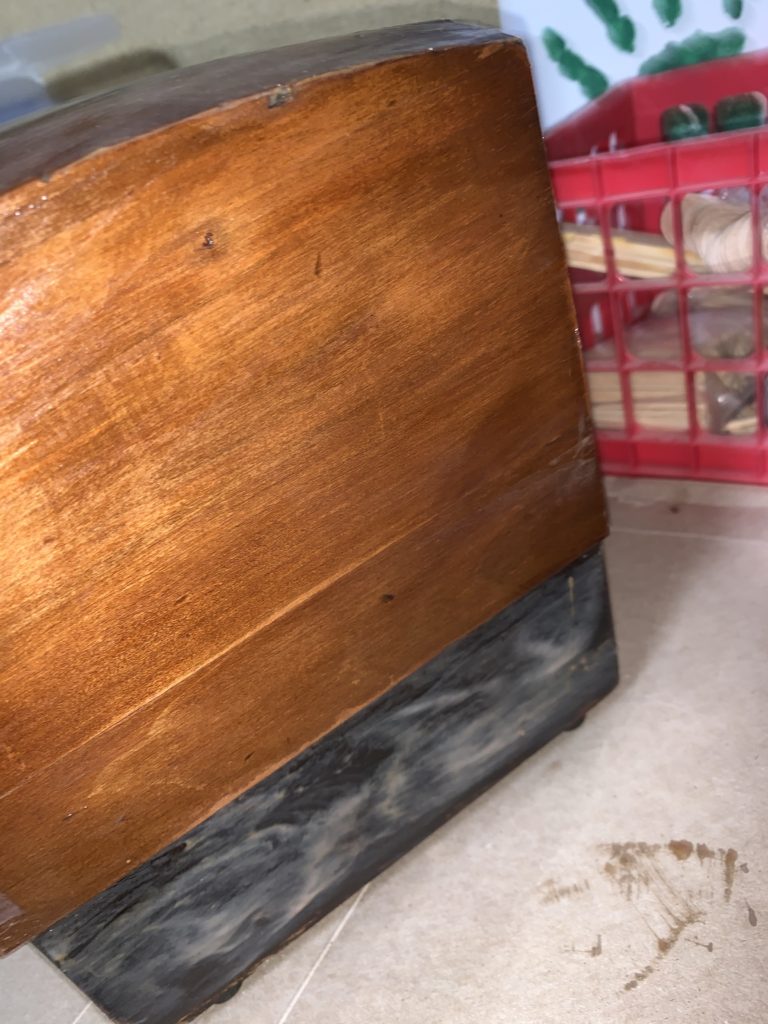 On a related note, just on a whim, I asked the facebook group about the wood, because this radio is a bit heavier than it would be if it was 70 plus year old pine. Here's what I found (a cursory web search didn't turn anything up, so I went to facebook):